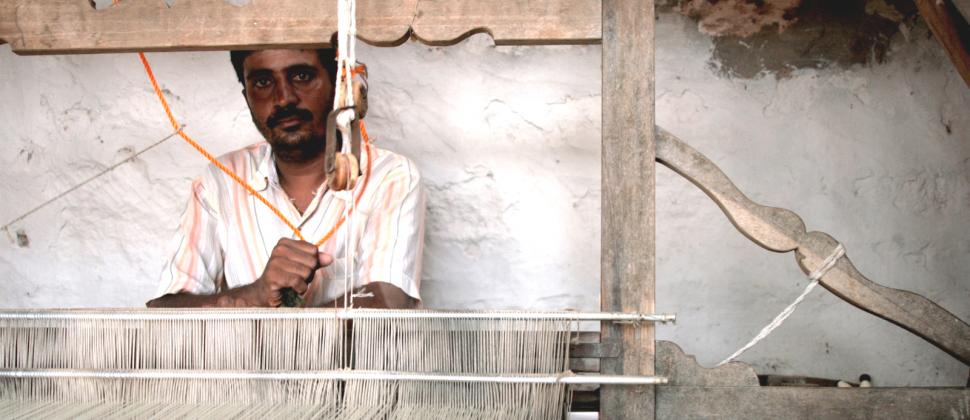 Kachchhi artisans are constantly testing the boundaries of their craft, ensuring that their work does not stagnate in a market whose whims are ever changing. At Khamir, we embrace the spirit of innovation by combining traditional Kachchhi crafts with appropriate technologies and unusual raw materials.

 
Dedicated to making craft livelihoods sustainable and aware of environmental impact, we try to push the envelope in our innovation projects by expanding the application of established craft skills. Simultaneously, we aim to be environmentally sustainable, by using local materials, specialised techniques and technologies, and by keeping our supply chains as compact as possible.
Please use the links below to learn more about our three major innovation programs.